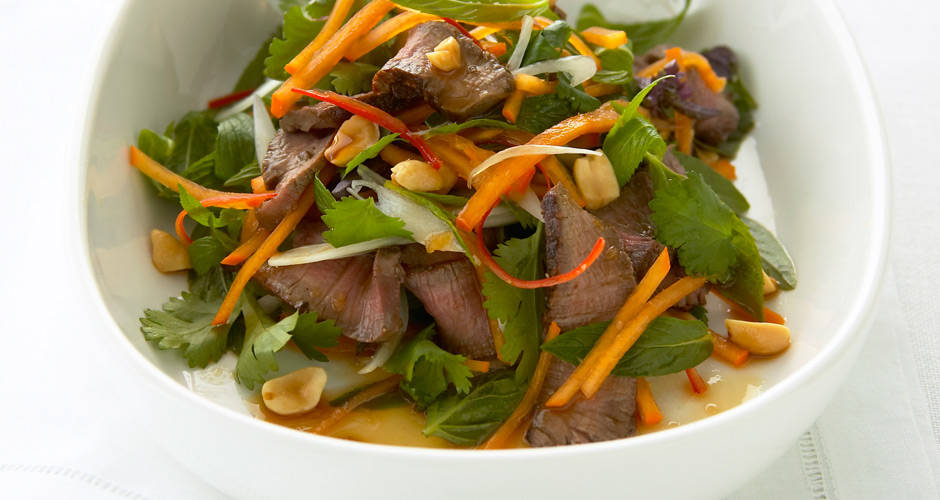 Ingredients

Salad
250gms fillet steak, trimmed
1 persimmon, peeled and julienned
1 cup coriander leaves
1 cup mint leaves
1/2 cup thai basil leaves
2 shallots, finely sliced
1 long red chilli, seeded and shredded
Dressing
1 clove garlic, crushed
1 teaspoon caster sugar
3 tablespoons fresh lime juice
2 tablespoons fish sauce
Method
Brush beef with a little oil and barbecue, pan fry or grill until cooked to your liking, 2-3 minutes each side will be medium. Set aside to rest for 5 minutes, slice thinly.
In a large bowl gently toss all salad ingredients.
To make the dressing, combine all ingredients in a screw top jar and shake until the sugar has dissolved.
Combine beef with salad, drizzle with dressing, serve immediately.