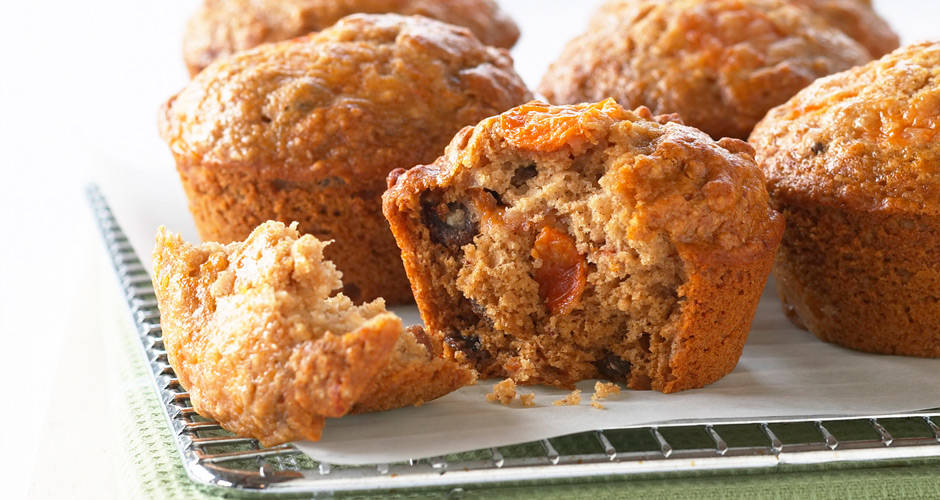 Ingredients
1 1/2 cups wholemeal plain flour
1 cup plain flour
1/2 cup sultanas
2 teaspoons baking powder
2 teaspoons bicarbonate soda
1/2 teaspoon cinnamon
1 large egg, lightly beaten
1 1/2 tablespoons vegetable oil
3/4 cup honey
1 cup ripe persimmon pulp, mashed
Method
Preheat the oven to 180 C. Grease a 12-hole (1/2 cup capacity) muffin pan.
In a large mixing bowl, combine all dry ingredients. In a small bowl combine all wet ingredients.
Add wet ingredients to dry ingredients. Gently fold together until just combined. Over-mixing will create a tough muffin.
Spoon into muffin pan, bake for 15-18 mins or until the tops bounce back. Serve warm or cooled.