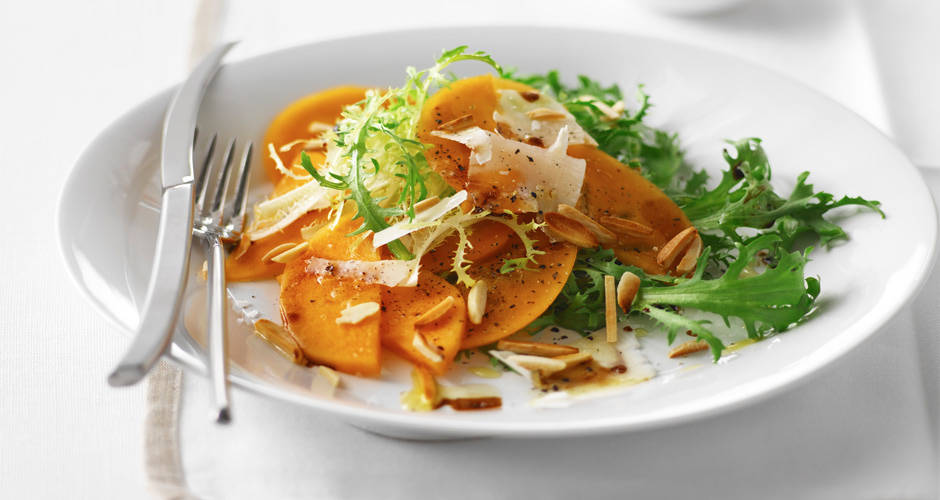 Ingredients
2 persimmons
200 grams endive, radicchio or rocket salad leaf
1 cup parmesan shavings
½ cup toasted almonds
olive oil and balsamic vinegar for serving
sea salt and cracked black pepper for serving
Method
Remove stalk, peel and slice persimmons into thin pieces.
Divide the salad leaf and persimmon between 4 plates.
Top with parmesan shavings, toasted almonds and drizzle with olive oil and balsamic vinegar. Season with salt and pepper to serve.
Note: This salad makes a great accompaniment to any grilled or barbequed meats. Can be served as a light meal or entree. Add some cooked prawns for a simple variation.