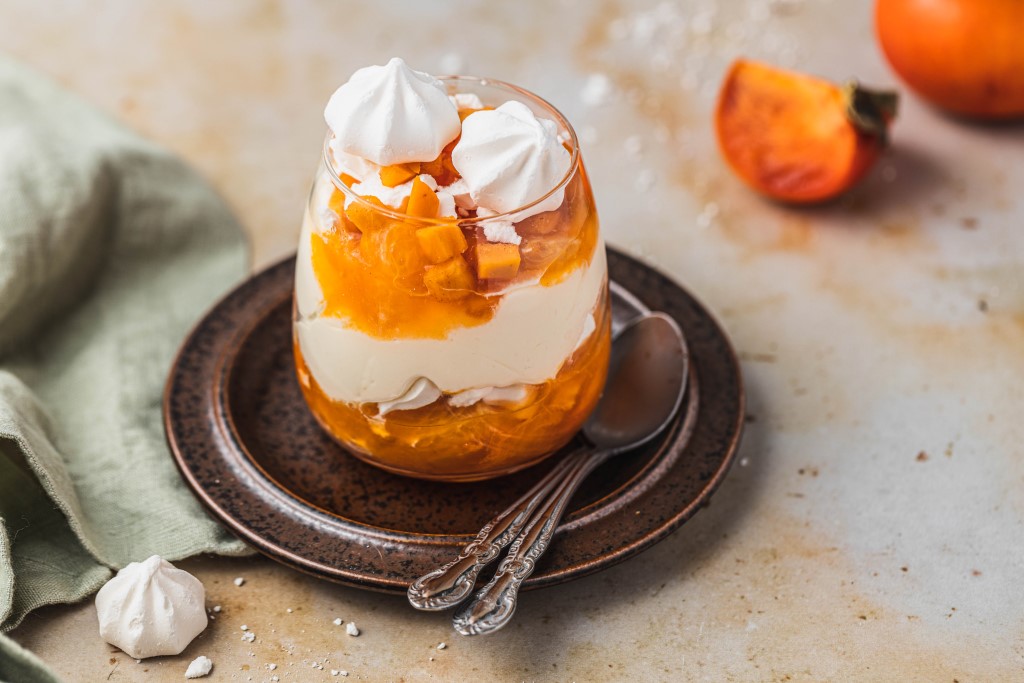 Ingredients:
• ½ cup thickened cream, chilled
• 2 tbsp sugar
• 1 tsp vanilla extract
• ¾ cup (180g) crème fraîche
• 4-6 mini meringues, roughly crushed (plus extra for serving)
• 2 cups very ripe persimmon flesh (Original or Sweet)
• 2-3 small mandarins, peeled, segmented and chopped into small chunks
• 2 firm and crunchy Sweet persimmons, chopped into small chunks
Method:
• Using an electric mixer on medium speed, beat thickened cream, sugar and vanilla extract together until medium-firm peaks form. Gently fold through the crème fraîche and crushed meringues. Set aside.
• Combine the soft persimmon flesh with the mandarin and firm Sweet persimmon chunks.
• To assemble – Divide the persimmon mixture between 4 glasses, topped with a layer of the crème fraîche whipped cream and extra crushed meringue.
Recipe credit: Recipe from Kate Guthrey (persimmon grower)