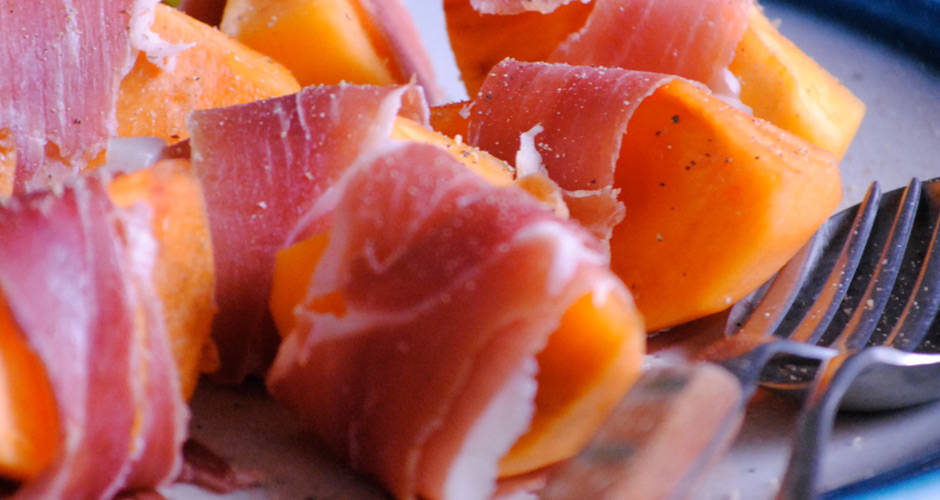 Ingredients
4 sweet persimmons, each with calyx removed, peeled, sliced into 8 wedges
24 thin – medium slices of Italian or Spanish prosciutto
Juice of 1 lime
Cracked pepper
Method
Wrap each wedge of persimmon with a slice of prosciutto.
Squeeze desired amount of lime juice over the top and then a sprinkle of cracked pepper.
Serve immediately.