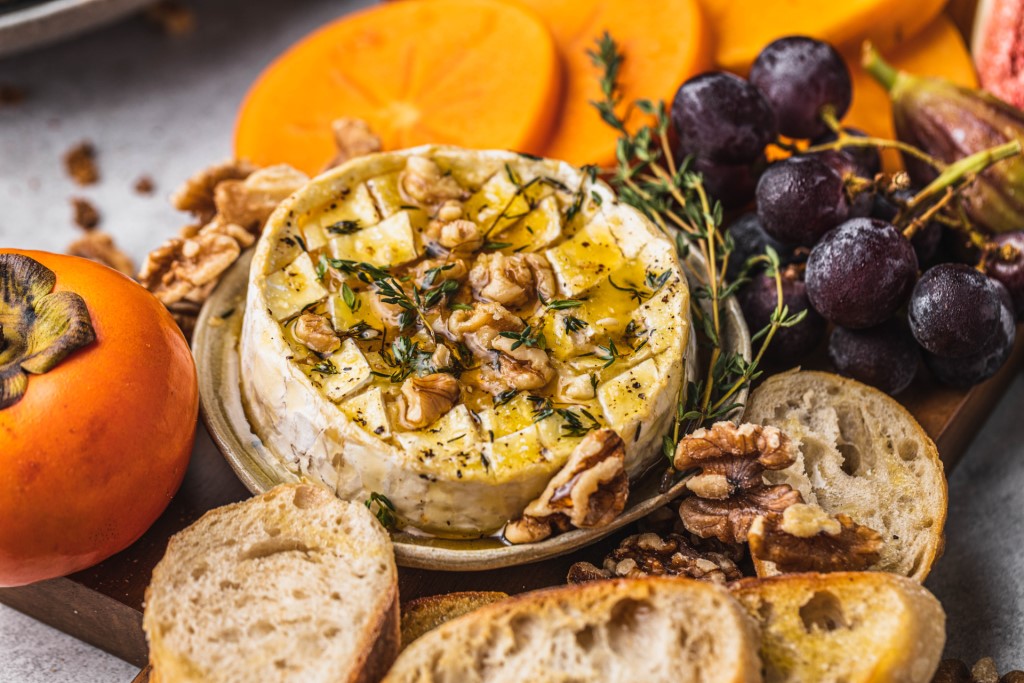 Ingredients
• 200g wheel of brie cheese
• 1⁄2 baguette, sliced
• 2 tbsp olive oil
• 3 sprigs fresh thyme, leaves picked
• Salt & pepper
• Handful of walnuts
• 3 firm Sweet persimmons, sliced
Method
• Preheat the oven to 180°C. Place the brie on the centre of a lined baking tray surrounded by the slices of bread.
• Gently score the top of the brie in a cross-hatch pattern. Drizzle the brie and bread with olive oil and scatter with half of the thyme leaves, pushing some of the leaves into the brie. Season generously with salt and pepper then bake for 10 minutes or until brie is soft and warm and the bread is lightly golden.
• Carefully transfer the baked brie to a serving board and sprinkle with remaining fresh thyme leaves and walnuts.
• Serve baked brie with toasted bread and slices of fresh persimmon.
Recipe credit: Recipe created by Marie Duong for Persimmons Australia