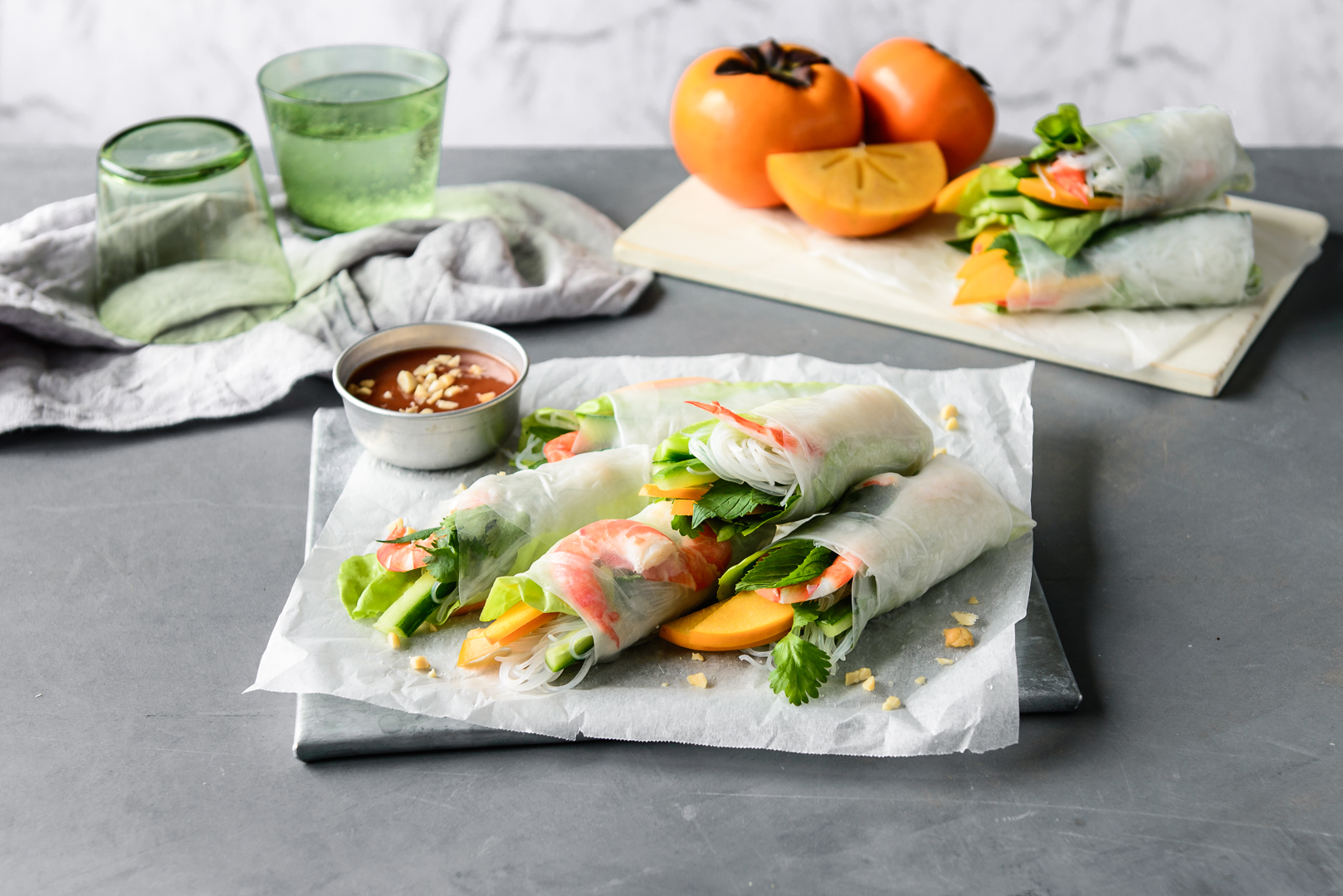 Ingredients
60gm dried rice vermicelli
8 16cm round rice paper wrappers
8 medium butter lettuce leaves, washed
8 large cooked king prawns, peeled, de-veined and sliced in half lengthways
24 fresh mint leaves
1 small firm persimmon, julienned
1 small Lebanese cucumber, julienned
24 fresh coriander leaves
Dipping sauce:
1 tablespoon Japanese rice vinegar
4 tablespoons hoi sin sauce
1 tablespoon unsalted peanuts, roughly chopped
Method
Prepare rice vermicelli as per packet instructions, drain well.
Combine all sauce ingredients for dipping.
Place 1 rice sheet in warm water until just softened, remove from water place on clean, damp tea towel.
Lay a lettuce leaf over the wrapper, top with 2 pieces of prawn horizontally, 3 mint leaves, a little persimmon, cucumber, rice vermicelli and 3 coriander leaves.
Fold bottom of wrapper up over the filling, fold one side in, roll up tightly. Keep rolls under damp cloth while preparing remaining ingredients.
Serve with dipping sauce.