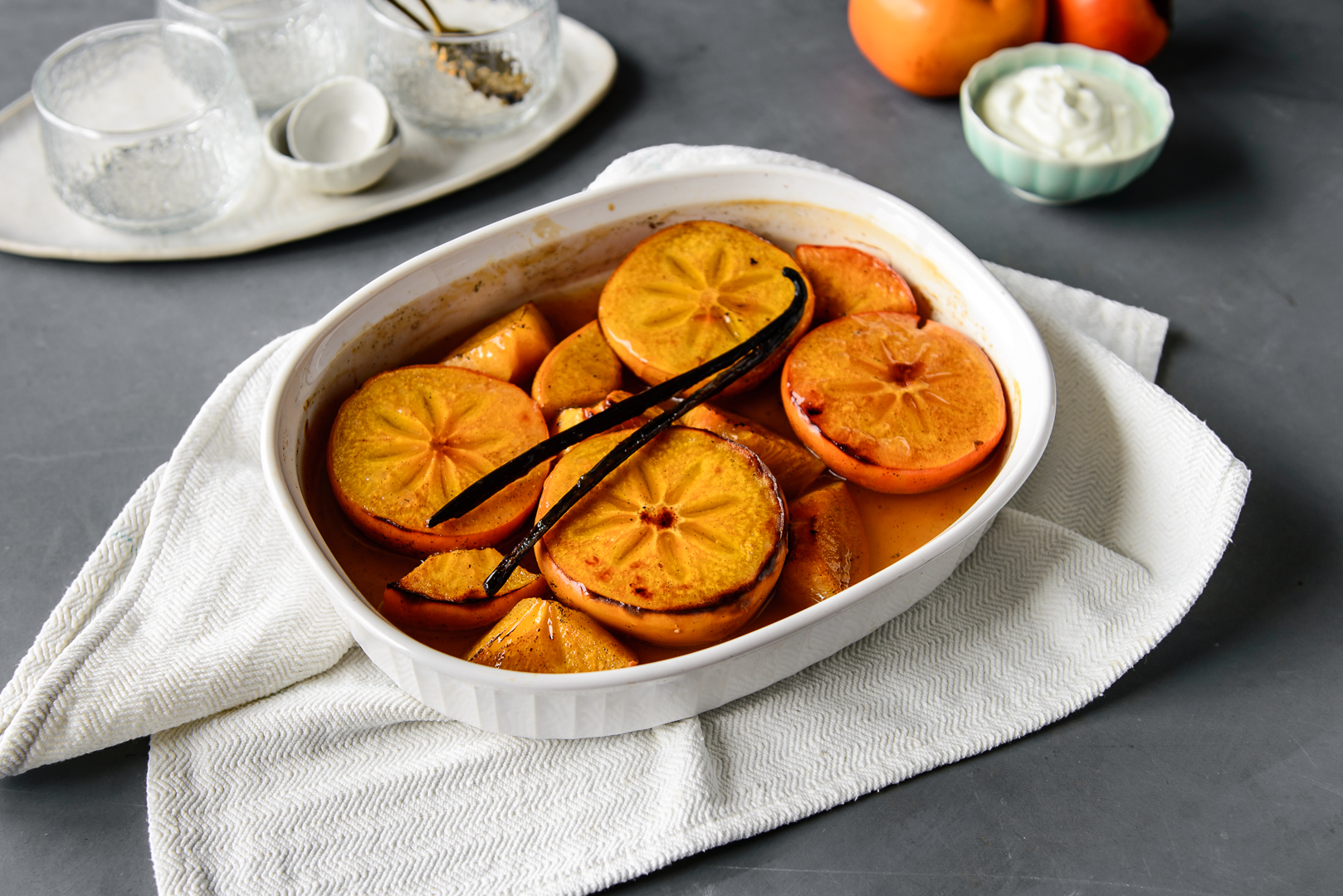 Ingredients
4 persimmons
1 vanilla bean
2 tablespoons of honey
1 cup of hot water
Method
Preheat oven to 180 degrees. Peel persimmons, remove stalks. Slice fruit in half horizontally through centre. Place cut side up in large ceramic or glass baking dish.
Deseed vanilla pod, add to small bowl with honey and stir seeds through. Add bean pod to baking dish. Dissolve honey mixture in hot water and pour over fruit.
Cover dish with foil, bake for 30-50 minutes, until persimmons are soft. Preheat grill till hot. Remove foil, spoon syrup over top of fruit. Place dish under grill for 10 minutes or until fruit begins to brown on top.
Serve immediately with syrup and yoghurt or cream if desired.