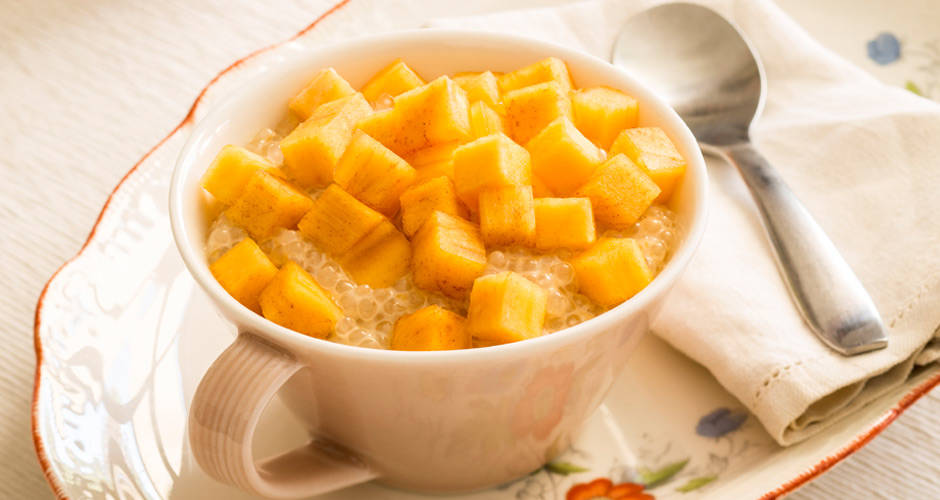 Ingredients
1 cup sago pearls (available in Asian grocers and at major supermarkets but make sure you look in the health foods or cereal section)
3/4 cup coconut milk
1/4 cup milk
1/3 cup caster sugar
1 Tbs freshly squeezed lime juice
2 very ripe sweet or original persimmons, peeled and pureed
2 firm, sweet persimmons, peeled and diced 5mm cubes
Method
Fill a large pot 3/4 full of water and bring to the boil. Rain the sago in, stir immediately, then allow to boil until the pearls have the smallest dot of white at their centres.
Drain sago through a sieve and rinse with plenty of cool running water.
Transfer into a medium mixing bowl. Set aside.
Bring coconut milk and sugar to the boil, making sure sugar is dissolved, then remove from the heat and allow to cool. Stir the mixture through the sago with the lime juice and persimmon puree (if using).
Chill and serve with sprinkling of the diced sweet persimmon.